Energy Efficiency at R&B Star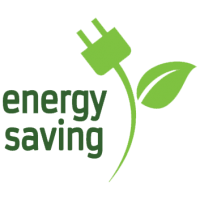 Environmental protection is key to our values and reducing our carbon footprint is at the heart of our continuous improvement. In the past decade we've adopted hybrid cars, air-source heat pumps, solar PV system, LED lighting, and eliminated desktop PCs in favour of low-energy thin-clients in a terminal server environment.
R&B Star has now turned attention back to IT, the goal being to refresh the infrastructure and cut power consumption by 50%.
Servers & Storage
With an infrastructure design having served the business for over 10 years, clear change was needed to realise the agility the evolving business needed and improve RPTO objectives for backup and disaster recovery. Office 365 and other cloud services provide easy, cost-effective solutions to mail and collaboration, but on premise systems still provide core line of business applications – and terminal servers.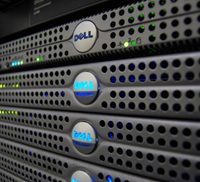 A VMware cluster has been selected to provide the stable and agile platform needed, reducing eight servers to four, whilst providing far greater service containment, making maintenance easier and improving reliability. Whilst this necessitated more investment in network components, their energy efficiency has improved dramatically in the past decade so power consumption was still reduced. We should see the annual impact reduced from 20MWhr to 8MWhr.
Desktop Computing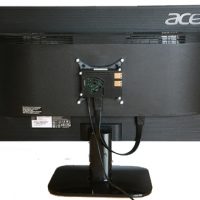 A Terminal Server environment has been in use for over 10 years, which eliminates the need for power and maintenance intensive desktop PCs. For this latest refresh, Phil Newland, our Infrastructure Manager had an idea to use the RaspberryPi single-board computer running Linux instead of a commercial thin client.
Combining very low price, good performance, and almost negligible power consumption, the RaspberryPi looked a good fit. Combined with LED monitors and implementing monitor power management, annual energy consumption per-desktop could be reduced from about 150kWhr to 50kWhr.
In the development of this strategy we looked at various operating systems for the RaspberryPi which were broadly successful from a user perspective but were all more complex than we'd like and lacked any credible central management. A purpose-built OS – WTware® – has provided the answer; a secure and stable RDP client, central management, and network boot. The project was given polish by our IT Support Engineer, Dan Kenward, with the addition of VESA cases, providing what we believe to be one of the most cost effective and energy efficient desktop thin-client in the market today. Through these changes to the desktop computing system will see an expected annual reduction from 7.5MWhr to 2.5MWhr.
CO2 Impact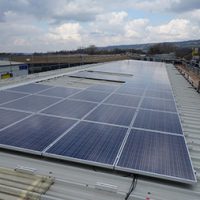 With total server and client annual power usage reduced from about 27.5MWhr to about 10.5MWhr, annual CO2 output has been reduced from 13 tonnes to under 5 tonnes, (the equivalent of 71kg per employee per year).
With over 100kW of installed Solar PV capacity, we are continuing to work towards our carbon-neutral target.
Helping our customers access new EU Funding
If you are a small business based in the Kent, Medway, Essex, Thurrock, Southend or East Sussex region then you might be eligible for support for your projects targeting improving energy efficiency and sustainability. The funding is aimed at companies with less than 250 employees, the Low Carbon Across the South East (LoCASE) programme is now operational until spring 2019. LoCASE will provide a consistent, accessible business support programme across the SELEP area.
Part of the support available is a sizeable pot of match funded grants up to £5,000 for suitable projects, covering both capital and revenue actions for the SME. For more information, visit www.locase.co.uk or call 03000 413330.