Home Automation Products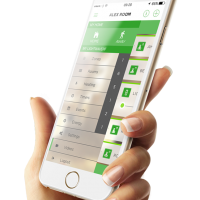 Do you want to be able to control your heating, lighting, security cameras from a app on your phone whilst you are out?
Know you can, these products allow you to be able to to control every dimmer, socket, raditor valve and view your security cameras from a free App.
Check out the product range here
www.rbstarelectrical.co.uk/collections/lightwaverf
. They are stylish, affordable and simple to install.
If you have any questions or would like some advice give one of our branches a call today on 01322 555125 – 0208 2690006 – 01622 686950