NEW VACANCY! – IT Apprenticeship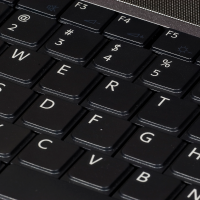 NEW VACANCY! – IT Apprenticeship – We have an exciting new vacancy available to join our IT Team – IT Apprenticeship. Send over your CV today – sarah.revell@rbstar.co.uk
This Job description outlines some of the core duties which are expected from someone in the IT Department, this is not an exhaustive list.
The IT department:
The IT department is small and consists of an IT Manager who programs and does IT Support and a Part Time programmer. The list of tasks below are areas that an apprentice might need to be involved in and would be trained on each of these areas. As part of the apprenticeship we would ask that the apprentice writes procedure manuals and work instructions for each area that they are involved in.
The Candidate:
The successful candidate will be required to undertake regular training to get their skills to a high standard, therefore they would need to have a real passion to learn many aspects of IT and use that passion along with self-motivation on hobbies and homemade projects. The ideal candidate would have built their own website, have some basic programming skills and have a genuine interest to learn.
Job Roles:
These areas will include;
• Day to day IT support calls which could include;
o MS 365 products (outlook / word / excel / PowerPoint etc)
o Exchange Email and SPAM issues
o Internet explorer / browsing problems
o Printing Issues
o ERP system issues
• Assist in diagnosing network problems across the three sites and escalating to the relevant third party
• Assisting in managing the phone system (and escalating to the relevant third party where necessary)
• Virus protection (is up to date and working)
• Assisting in updating and maintaining our servers (and escalating problems to the relevant third party when necessary)
• Maintaining records for our various IT related support agreements and assisting with sourcing new partners when necessary (including giving notice at the appropriate time)
• Development of our company intranet (in HTML, CSS, Classic ASP, JavaScript, JQuery, VBA, SQL etc)
• IT Training (outlook / word / excel / PowerPoint etc)
• Assisting with project work
• Keeping our WordPress website up to date and develop it further
• Assist in building a new e-commerce website
Working Hours:
Hours of work are 8:00 am – 5:00 pm Monday to Friday. Due to the nature of the job, there may be occasions when the applicant is required to work outside of trading hours.