September 2015 Congratulations Cas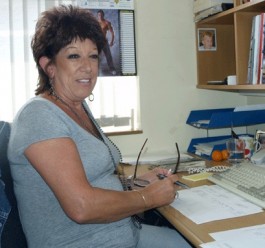 A huge congratulations to Cas Mitchell who has reached the 30 years of service landmark. Cas joined R&B Star back in 1985 and has changed departments on a number of occasions – generally going backwards and forwards between sales and buying.
Cas said that "It's been an enjoyable time. I've seen so many changes in staff and the branch itself. I have been able to see the company grow in many respects and I am sure it will continue to do so over the years to come. It's not as it was 30 years ago that's for sure".
I'm sure that you will all join me in congratulating Cas on reaching her 30 years of work milestone.