Road Safety Week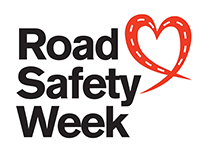 Here at R&B Star we are committed to making a difference. With our fleet of vehicles operating in London and the South East we do everything we can to ensure our drivers and pedestrians are safe.
Five people are killed every single day by something we already know how to cure. Our roads are dangerous places, where hundreds of deaths and serious injuries take place every week
. – from
www.roadsafetyweek.org.uk
Over the last year our drivers have undertaken a variety of training course, one of those was the FORS Van Smart Training. This programme is endorsed by DVSA and aims to create long-term behaviour changes by bringing about professionalism amongst drivers. The day course consists of a theory and practical module. To read more
click here
We are also
FORS Bronze Accreditated
and working towards Silver.