Supporting the next generation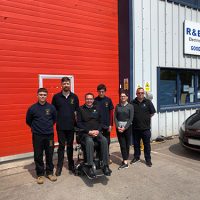 R&B Star are committed to supporting young people through the apprenticeship scheme and have recently started working with the Education People (www.theeducationpeople.org/).
The Education People (Kent Supported Employment) are part of the local authority and support clients with learning difficulties, a disability, health condition or autism) on an individual basis to help them find and sustain suitable paid employment, working closely with local employers, to help remove barriers.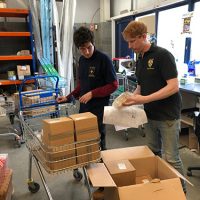 R&B Star are proud to have been able to offer two young people (Declan and Liam) a 7-week work experience placement at their Maidstone Branch starting on the 17th April. Declan has had previous experience of volunteering in a warehouse environment and wanted to see whether his skills are transferrable to a paid environment. Liam has an interest in computers and has completed BTEC IT Business Administration course and also wanted to see what those types of roles would be like with in a business.
They both started work in the warehouse alongside our warehouse storeman (Struan Robertson) and warehouse apprentice. They have been able to get hands on training and learning all about the different tasks and how a large warehouse operates. They have been supporting the warehouse team by booking in warehouse transfers, putting away stock, stock checking and sweeping/tidying/ flat packing boxes to be reused.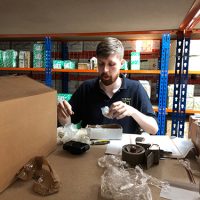 After 3 weeks in the warehouse Liam has started assisting in the accounts department in the morning and then in the IT team in the afternoons. During his time in the accounts department. He was able to support the team by sending out invoices to customers and franking all post. Liam was also able to help with archiving documents. During his time with the IT department Liam has been assisting with data for online sales, this involved taking photos of products, gathering SKU's (barcodes) and product descriptions.
The benefits of a work experience placement? The aim of the placement is to help develop vital skills and focus on which sectors they may want to pursue a career in. The work placement will support time management, social skills for work, confidence, and develop transferrable skills they currently hold. It will also give Declan and Liam a recent example of work experience that will strengthen future job applications.
By the end of the placement hopefully they will understand the roles without needing support from a job coach, they will have an understanding of whether they like a particular area more than another and give them a realistic understanding of what paid work entails. Both Liam and Declan's aim is to secure paid work and increase their independence.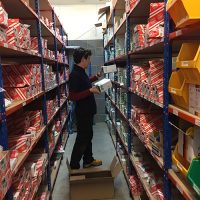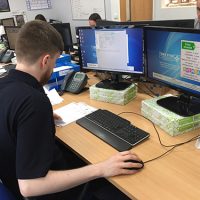 Sarah Benn, Employment Support Officer
"The placement will help our service to understand barriers, limitations, and strengths towards work, so that we can offer the right support and job match. Kent Supported Employment would like to thank all staff at R&B Star for being incredibly welcoming and supportive of the placement. Struan and Taylor have created an amazing environment for Liam and Declan to learn and we hope their skills will continue to flourish as the placement continues."
Andrew Robertson, Managing Director
"Its been great having Liam and Declan in the branch for the last few weeks and seeing how their confidence has grown. Everyone has a different set of skills to bring to the workplace and I can see how Liam and Declan could bring value to an employer. I look forward to future work experience placements through Kent Supported Employment who have been a great help with facilitating this placement and making it beneficial to all parties."