Annual Charity Black Tie Event – Muscular Dystrophy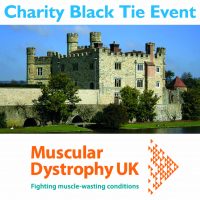 This year marks our 5th Annual Muscular Dystrophy Charity Event. The glitzy night was held at the amazing Leeds Castle on the 17th September 2016.
We had an amazing turnout of friends, family, customers and suppliers all dressed to impress. The evening kicked off with mouth-watering 3 course meal followed by a raffle and auction. All the incredible prizes were donated by our generous suppliers.
Thank you to everyone for coming along.

Through everyones kind donations we have been able to raise an amazing £7,796