Environment Day 5th June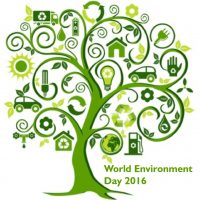 Here at R&B Star we don't only offer our customers
value for money products
,
excellent delivery
and
expert knowledge
but we go that extra mile by sourcing products that are environmentally friendly and low energy.
Just a few of many products we offer are:
Vent Axia Lo-Carbon Svara Smart Van
This smart van boasts a number of clever features from a light sensor to humidity sensor and running on less than its equivalent bathroom fan, only 4w. The light sensor activates when it sensors someone enters the room using light movement and shadows. There is also an options to set a delay so the fan is not triggered during quick night time bathroom visits.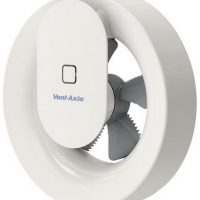 The fan is set to run at a continuous trickle flow of 101/s although when the sensor senses the humidity level rising the fan increases to 191/s and up to a maximum of 301/s when the humidity starts to decrease the fan will then return to normal. This fan is app controlled via a smart phone or tablet, it is super quite at only 17db and can be wall or ceiling mounted making it an excellent versatile and low carbon options for homes and businesses.
Lighting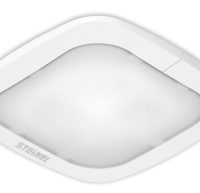 Are you looking for sensor technology for your office lighting? The Control PRO IR Quattro SLIM infrared presence detector is just 4mm making it practically invisible to the anyone looking up. The extremely high-definition and ultra-precision sensor technology responds to movements that are hardly visible to the human eye.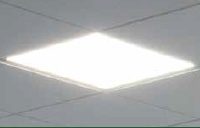 This amazing sensor fits well with the Luxpanel Edgelit Frame, which is easy to install with no maintenance required. Not only does it offer a neutral white colour light but also 50,000 hours' life making this product excellent value for money.
If you are interested in any of the products above or would like more information, please give our team a call
Crayford 01322 555125
/
Greenwich 0208 269 0006
/
Maidstone 01622 626950
Our Branches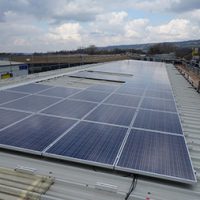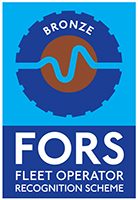 A lot is also going on in the R&B Star branches. In 2015 we installed 200 solar panels to the roof of our Maidstone Branch. We are now creating our own energy, allowing us to power our lighting, computers and operations on site. We are also proud to have awarded the Bronze FORS accreditation. The FORS accreditation reassures existing and potential clients that we are operating in a safe, green, efficient and environmentally sound manner.