New Trailblazer Apprenticeship Standard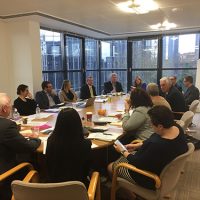 As part of the government's Trailblazer apprenticeship initiative, the Electrical Distributors' Association (EDA) has championed the development of a new Level 2 Trade Supplier Apprenticeship Standard. R&B Star are proud to have been part of the group of industry experts who were involved in the development of the standard.
Due for launch in late 2017, the apprenticeship has already secured 2 crucial rubber stamps from the Department for Education, with a third due in April 2017.
The Standard, which will eventually succeed the Level 2 Trade Business Services Apprenticeship Framework. It covers a comprehensive range of knowledge, skills and behaviours required by a Trade Supplier to be successful in their role and to add value to their business; including sales, customer service, warehousing, legislation and specialist product knowledge.
The initial Trade Supplier Trailblazer Group, which included 8 EDA member organisations from the electrical wholesale industry supported by the EDA and EDA Apprenticeships Plus, began scoping the new Standard in April 2015.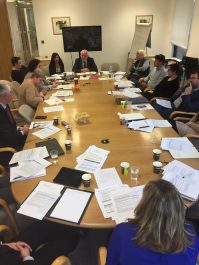 The group has grown to 12 employers, from sectors including electrical wholesale, builders' merchants and kitchens and joinery, who have met regularly at the EDA's head office in London to develop a Standard that they are confident will meet the needs of employers and apprentices across all areas of trade supply.
Margaret Fitzsimons, EDA Director, Electrical Distributors' Association, added, "The commitment of the employers to the Trailblazer Group, recently led by Keith Marshall OBE through the end-point assessment phase of the process, has been outstanding. They have volunteered many hours of their time to ensure the new apprenticeship rigorously delivers the skills and knowledge needed by newcomers to the trade environment."