Our Apprentices'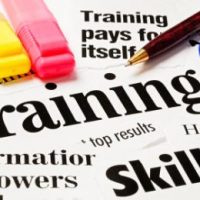 The R&B Star team are keen to offer young people the chance to gain valuable skills and knowledge but at the same time earn money, so we teamed up with the Electrical Distributors Association (EDA) Vocational Training Apprenticeship Scheme.
We are dedicated to supporting young people create a career for themselves and providing them with the skills needed that Glenn Robertson, Director at Maidstone is now working with the EDA as a consultant.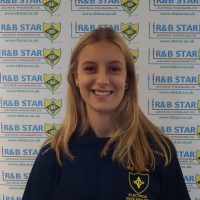 Our Apprentices
Charlotte who joined the finance department as an Accounts Apprentice has successfully completed level 2 of her AAT Accounting qualification and is now working on level 3 with the aim to also complete level 4 in the future. Each level is a year long course with day release to Mid Kent College in Maidstone. Charlotte also meets her tutor once a month in the office.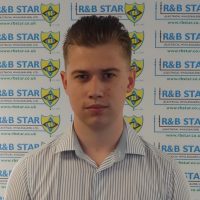 Dan Kenward joined R&B Star through the 3aaa apprenticeship provider where he has undertaken and passed Pearson BTEC Level 3 Diploma in Professional Competence for IT and Telecoms Professionals (QCF) and Earson BTEC Level 3 Extended Diploma in ICT Systems and Principles (QCF) qualifications. Both these courses combined 8 weeks of training with 3aaa at their centre and then on the job work providing evidence for each module. Dan completed the course in 1 year and now has a training programme in place since becoming a full time member of staff which sees him working towards a Microsoft qualification and other training courses. Dan decided that university was not for him and he wanted to be able to gain experience from working for a company. He looked in to courses and decided that becoming an apprentice would be the best route for him.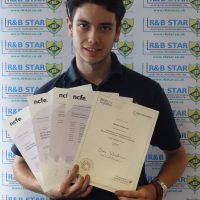 We are also proud say announce that Ryan Dunningham and Connor Longhurst have recently completed their apprenticeships and are now full time members of staff at our Crayford branch. They have both been keen to develop their skills and learn more about the business. They work in the warehouse at Crayford assisting staff with picking, checking and packing orders to go out to customers.
Our Future Plans
Our plans for the future are to bring on board a marketing apprentice / intern to join the team. Marketing plays a large part in the company from building the brand, supporting the sales team to website maintenance, social media and the organisation of charity events. We would like to be able to give a young person the skills and confidence to pursue a career.
The EDA Apprenticeship Scheme
Apprenticeship programme makes good business sense – The EDA makes recruiting an apprentice a simple and easy process, leaving you time to concentrate on running the business. The EDA work with you to establish the skills required for the role and then selecting the right young person for the role. The EDA team then work closely with the apprentice over the 12-month course delivering the agreed programme which leads to an NVQ qualification. For more information,
click here
.