Exciting times as R&B Star welcome new members to the team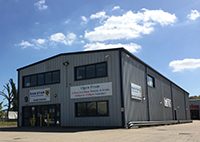 R&B Star have seen continued growth throughout 2016 and with big plans for the coming years are excited to announce the expansion of the Maidstone and Greenwich teams.
The Maidstone branch based on the 20/20 Business Estate just off the M20 welcomes Beverly Platt, Les Frier and Danny Newland to the team.
Beverley Platt, takes on the role of internal sales. Beverley has over 20 years' experience within the electrical wholesale industry and with her knowledge the Maidstone team will be looking to increase their current customer base and bring on-board more local businesses in the area.
Les Frier, joins the team as the Business Development Manager. His role will see him working in the South East bringing on new large business opportunities for the company and helping to develop local business in Kent. Les's career in wholesaling started over 30 years ago with Newey & Eyre where he held many different roles from warehouse assistant through to branch manager and then with Medlock Electrical. "I look forward to joining R&B Star & playing a part in their growth business plan over the coming years."
Danny Newland, takes on a newly created role of Senior Projects Manager. The role will see Danny working in and around the London area managing large key account clients, offering them a one point of contact and a bespoke service. Danny started within the electrical Industry in the late 90's joining Eyre and Elliston Electrical Wholesale Distributors, he soon moved on to specialise in lighting with ASD Lighting, Danny has worked with in all areas of the industry from sales, management and projects. "I am very much looking forward to my role within R&B Star"
The team at Greenwich based in the Greenwich Centre Business Park in Norman Road have welcomed Farzana Patel to the team. Farzana takes on the role of Senior Internal Sales, she will be working on bringing on new business for the Greenwich Branch. Farzana have over 16 years of customer service experience working directly with the public within a range of sectors.
Give the team a call today on 01622 626950