Tough Mudder challenge!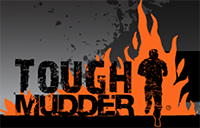 Congratulations to Mike, Connor and Ryan for taking part in the Tough Mudder event on the 23rd September in London.
They completed the 12 mile course which included 20 obstacles – electro shock therapy at the end (ouch!).
This event is run in Support of "Help for Hero's and they decided to give half the money raised to Muscular Dystrophy UK which unfortunately our MD suffers from.
There is still time to support them, very donation is greatly appreciated by the charities
www.virginmoneygiving.com/team/rbstartoughmudders